Transportation/Hotels
Transportation
All information concerning public transportation in Berlin can be found here.
Taxis can be booked online or via telephone (030 202020).
Hotel
All speakers not living in Berlin will be hosted at the Hotel Seminaris for the duration of the conference.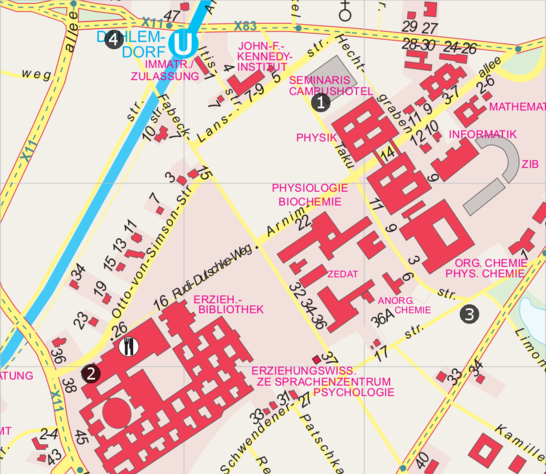 © Freie Universität Berlin
1 = Hotel Seminaris
2 = Seminarzentrum
3 = SFB-Villa
4 = Restaurant "Alter Krug"